Эксклюзивный концерт выдающегося  музыканта, лидера рок-группы «ДДТ» Юрия Шевчука с новой программой - АКУСТИКА.
Акустика — самый честный и чистый формат музыки. Программа собрана из песен разных лет,  от дебютного альбома до свежих сочинений этого года. «Акустика» звучит не менее динамично, чем электричество, но в ней присутствует диалог с публикой.
Зрители погрузятся в атмосферу музыки, поэзии и душевного разговора с любимой российской рок-звездой!
Under 16s accompanied by adult and sat in Circle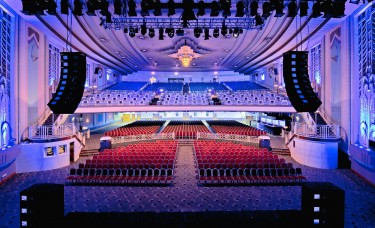 The Troxy
Venue now serves as a flexible venue for events including concerts, weddings, conferences and exhibitions. It also hosts mixed martial arts events, which includes top British promotion Ultimate Challenge MMA. It accommodates up to 2,600 people depending on the type of event.
+44 (0) 207 790 9000
0844 888 0440
490 Commercial Road, London, E1 0HX
By Rail Troxy is located within a three minute walk of Limehouse Station which operates the DLR and C2C train networks DLR trains to Limehouse from central London are accessible from Bank (Central/Circle/Northern & Waterloo & City Lines) and Tower Hill (Circle/District Lines) and are two stops (6 minutes) from either station. C2C operates trains from Liverpool Street through Limehouse and into Essex. By Bus Troxy is served by: 15 – Paddington Station to Blackwall Station 115 – Aldgate to East Ham 135 – Old Street to Crossharbour D3 – Bethnal Green to Crossharbour 395 – Limehouse to Surrey Quays N15 –Paddington to Romford N50 – Haymarket to Gallions Reach