London will play host to one of the most spectacular circus displays in the world when the Moscow State Circus returns to our shores.

The world's most famous circus will bring it's latest & greatest production GOSTINITSA - a show that promises to have all the spectacle and nerve-tingling, edge of your seat thrills for the whole family.
Gostinitsa is a rapturous and passionate new circus experience that unites the Moscow State Circus with the glorious Golden Age of Hollywood a show that promises to have all the spectacle and nerve-tingling, edge of your seat feats for the whole family.
The astonishing artistes featured in this show have spent their lives training for this world-beating, magnificent performance, which promises to be truly breath taking.
The Moscow State Circus is a magical experience for people of all ages coming together to witness some fantastically unbelievable acts.
Award winning Clowns the Chervotkins Duo, will guide you through the Hotel of Curiosities. Featuring performances including acrobatics on Europe's only double Russian swing, hurtling through the air and somersaulting impossibly from one rapid moving swing to the other. An incredible sight to behold!
The marvelous Alikhanov Troupe features three acrobats climbing and spinning to the very top of two ten metre poles balanced on the single shoulder of one man.
You will also observe unicycling, foot juggling, trapeze, high wire and of course the unforgettable Gostinitsa bellboys performing an incredible skipping act with a twist not to be missed!
Please present your ticket to Moscow State Circus circus box office to allocate your seat.

To purchase accessible seats, or wheelchairs spaces,
please contact customer service.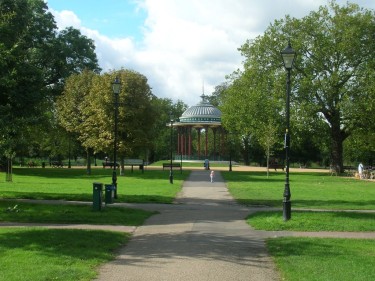 Clapham Common
Clapham Common is a large triangular urban park in Clapham, south London. Originally common land for the parishes of Battersea and Clapham, it was converted to parkland under the terms of the Metropolitan Commons Act 1878
02033753970

http://www.lambeth.gov.uk/places/clapham-common
CLAPHAM COMMON SOUTH SIDE A205 Windmill Drive.