Мега зірка,чарівна,неперевершена ЛАМА вперше завітає до нас в Лондон з концертною програмою `НАЗАВЖДИ`
Мега зірка,чарівна,неперевершена ЛАМА вперше завітає до нас в Лондон з концертною програмою `НАЗАВЖДИ`.
Цей грандіозний концерт відбудеться 7 жовтня у всім нам знайомому нічному клубі `АКВАРІУМ`,котрий знаходиться на Old Street. Сьогодні учасники гурту отримали британські візи.розпочинаємо офіційно продаж квитків!до 1 серпня можна придбати акційні квитки-жайворонки.
На цьому наш вечір звичайно не завершується.одразу після концерту розпочнеться драйвове диско з запальним DJ BAN!
Одразу повідомляємо,що кількість квитків обмежена,тому поспішіть придбати ваш!)
16+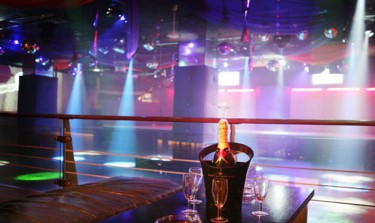 Nightclub "Aquarium"
Club Aquarium offers excellent facilities for any kind of corporate event. Club provides both catering and entertainment, and has 15 years experience looking after the most varied of clients, as well as playing host to companies: Pret a Manger, Burger King, Samsung and MTV to name but a few. The club is also often used as a backdrop for film and TV projects, as well as being ideal for photo shoots and fashion shows. Over the past few years the club has been used in various roles by many large corporations and famous faces such as: Channel 4, Discovery Channel, Gabriel, Danni Minogue, Louise, and many more.
020 7251 6136

http://www.clubaquarium.co.uk/
256-260 Old Street, London, EC1V 9DD