SALE STARTS FROM 8 OCTOBER

Have a relaxing Saturday afternoon while your children are entertained at our Kids Karaoke Party!
For kids- separate area with:
🔸️🎧 Karaoke DJ 🎚
🔸️🎤Karaoke Presenters
🔸️🎙🎙🎙Microphones
🔸️🌏 1000's of songs in all languages 🎶
🔸️🎭 Stage with party lights
🔸️🎁 Prizes
🔸️⚽️ Activities 🤸‍♀️🤸‍♂️
🔸️🤹‍♀️Costumes
🔸️👝💄Makeup
🔸️🧸Soft play area for the little ones
🔸️🥤🍕🌭Free snacks, soft drinks & crisps
For parents: 🧚‍♀️ a chance to have a relaxing time at London's best modern Lebanese restaurant, sipping on a cocktail, chatting over lunch or just watching the world go by while having a shisha on a terrace 🍸🥗🥘🍹🥂
Tickets
Kids /3-13 years/- £25 (soft drinks & snacks included)
🍼0-3 y.o. go free
Adults – £15 (🥂complimentary glass of Kir Royal included)
Family ticket /2 adults + 2 kids/ £60 (save £20)
+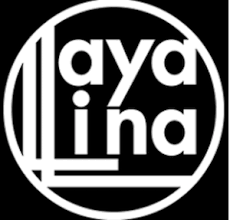 Layalina Knightsbridge
Modern Lebanese restaurant with a slick, monochrome interior, live evening belly dancing and music.
020 7581 4296

3 Beauchamp Pl, Knightsbridge