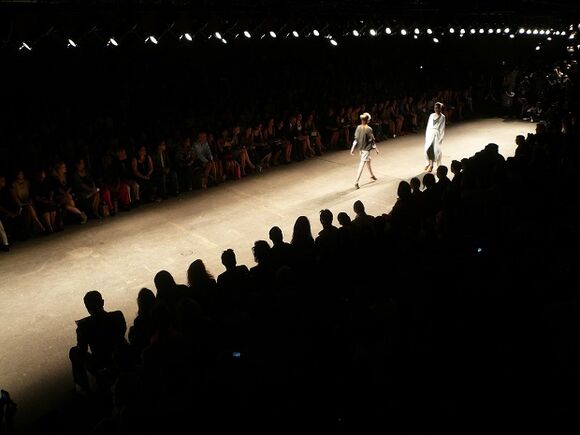 On sale
schedule
22 Feb 2014
DOORS 18:30
Important info:
Venue: Victoria & Albert Museum, Cromwell Rd, London SW7 2RL Followed by an Official afterparty at Collection Restaurant / Bar: STARTS: 9pm Drinks Reception on arrival sponsorded by IMPERIAL VODKA ENTRANCE FEE: 20GBP – payble in advance by direct bank transfer http://lfw-collection.eventbrite.com/ ADDRESS: COLLECTION – 264 Brompton Road, South Kensington, London, SW3 2AS
RUSSIAN FASHION SHOW
RuStyle, as a partner of Maslenitsa week, is proud to present and cordially invites you to RUSSIAN FASHION SHOW in London.
The fashion show will be one of the highlights of the Russian culture Maslenitsa festival in London, and presented in partnership with the Mayor of London. It will hugely benefit from all the editorial, printed publicity and online promotion coming out before and after Maslenitsa week, both in the UK and Russia.
As part of Russian Maslenitsa week the Fashion Show will include creations by well-established and up-and-coming Russian designers.
* Masha Tsigal
* Nataliya Kaut
* Natalia Kolykhalova
* Alexandra Kazakova
* Marussya Zaitseva
* Xenya Magel
* Abrakadabra
* Rohmir
Media Partners – Fashion TV, Russian Fashion Week, Russiamind, Kommersant, He…llo Russia, OK Russia, Tatler Russia, Glamour, In Style, Harper's Bazaar Russia, Grazia, Menu, Izvestia, Ogonek, Itogi and others
Guests will include: Natalia Vodianova, David Koma, Elizabeth Emanuel, Stephen Webster, Nancy del'Ollio, Andrey Arshavin and more to come.
The glamorous surroundings of the V&A Museum is an iconic backdrop for the fashion show, which coincides with the last day of London Fashion Week and which will be attended by Russian and international celebrities as well as fashion industry experts.
TICKETS COST (Tickets to the show in V&A will include free entrance to afterparty in Collection restaurant):
* Russian Fashion Show – 2 & 3 row – £100
* Russian Fashion Show – 4 & 5 row – £75
**************************************************************
FOR MORE INFORMATION / SPONSORSHIP / TICKETS PURCHASE PLEASE CONTACT:
Alina Blinova Nadia Blinova
M: +44 7767 735 371 / +44 7967 809 868
E: [email protected] [email protected]