Kiekvienas vaikas tiki, kad jo žaisliukai likę vieni atgyja ir gyvena
savo gyvenimą. Spektaklis "NAUJAMETINIS NUOTYKIS" yra to įrodymas! Tai
šiuolaikinė pasaka vaikams apie vaikiškas svajones.
Interaktyvus vaikščiojančių lėlių spektaklis vaikams!
Mylimiausi visų laikų animaciniai herojai!
Muilo burbulų fejerverkai!
Spektaklio trukme- 1val.
Vaikams nuo 3 iki 10 metu.
Vaikams iki 3 metu įėjimas nemokamas. Vaikams nuo 3 metu reikalingas bilietas.
coming soon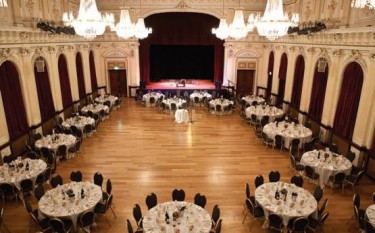 The Old Town Hall
Once described as the finest building in Essex, the Grade II listed Old Town Hall in Stratford has been restored to full Victorian splendour with particular attention paid to its award winning plasterwork. Although owned by Newham council it is run as a conference and banqueting venue with capacity for up to 500 delegates standing, 450 theatre style and 300 banqueting. Spaces for hire include the council chamber with room for up to 200 standing, the conference room which can accommodate up to 70 delegates theatre style, 100 standing, and the mayor\\\\\\\\\\\\\\\'s parlour with room for 30 people, theatre style. Two committee rooms, each able to hold 30 theatre style, and several smaller rooms are also available.
020 8534 7835
07791 291 685
http://www.oldtownhallstratford.co.uk/
29 Broadway, Stratford, London E15 4BQ